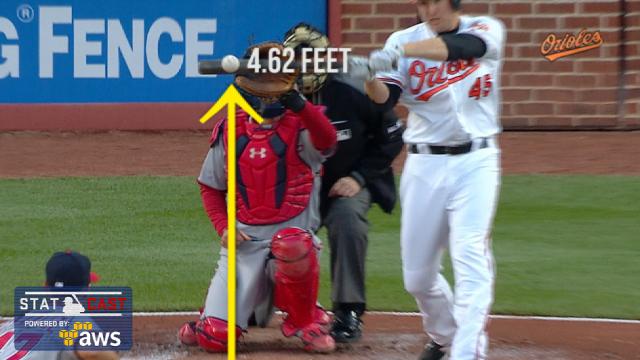 Three first inning home runs against the National League ERA leader Gio Gonzales staked the Orioles to an early lead that they never relinquished. Matt Wieters made it interesting in the ninth inning against new closer Brad Brach.
Starting Pitching
Kevin Gausman, fresh off his Boston ejection, was superb through seven full innings against the Nation League's best offense. He struck out eight and walked one. He threw 116 pitches.
Relief
Darren O'Day allowed his first home run of the season to Bryce Harper in the eighth inning.
Brad Brach permitted a run scoring double by former Orioles catcher Matt Wieters in the ninth.
Hitters
Homers. Joey Rickard, Mark Trumbo, Trey Mancini. All before the Orioles were done in the first. It's an offensive strategy.
Caleb Joseph had four singles and an RBI.
Fielding Gems
Chris Davis was the star, bailing out Manny several times and starting the strangest double play to end the game that you'll likely see.