Orioles Announcement:
Sig Mejdal has been named Orioles Assistant General Manager, Analytics. Mejdal will oversee all aspects of the club's growing analytics efforts while assisting and advising EVP & General Manager Mike Elias in all manner of Baseball Operations decisions.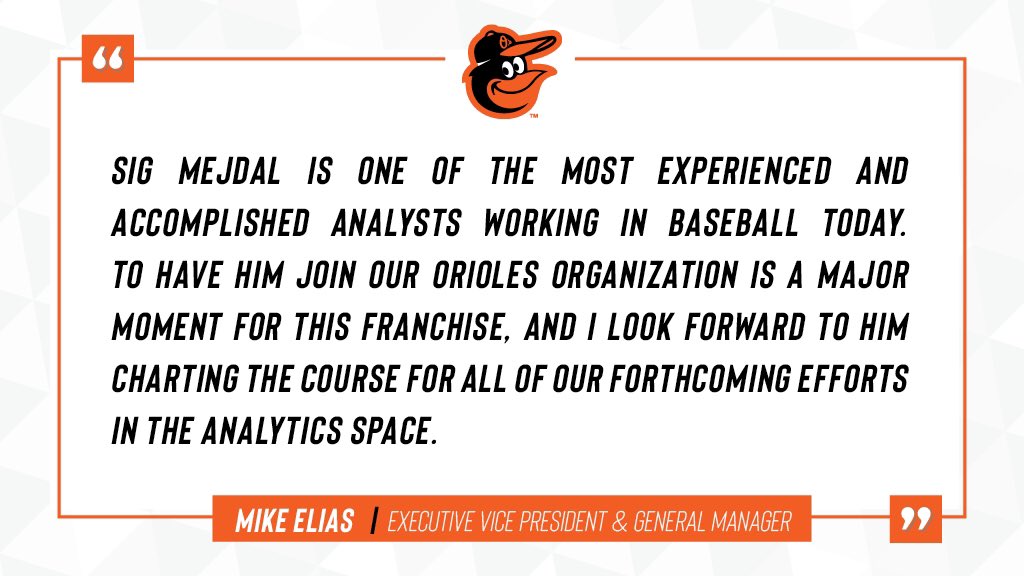 Sig Mejdal is a former NASA scientist who has been a leader in the baseball analytic revolution. As a St. Louis Cardinal he championed sabermetrics and "took 22 months of data from college baseball games and ran it through an algorithm to determine the likely performance and stats baseball players would achieve." Leaving with Jeff Ludnow Mejdal designed and implemented the rebuild of the Houston Astros  (as well as others) with data science.
UPDATE: MASN's Roch Kubatko scores an interview.
@masnRoch does a great column today with Sig Mejdal.
https://t.co/KnOLxxT2ZD
Don't miss it and the come discuss it @OriolesHangout
It's very exciting for @Orioles fans.

— michael williams (@TheWeams) November 29, 2018