The Day is Here 10/5 Playoffs Orioles Win 5-1
Written by Michael Williams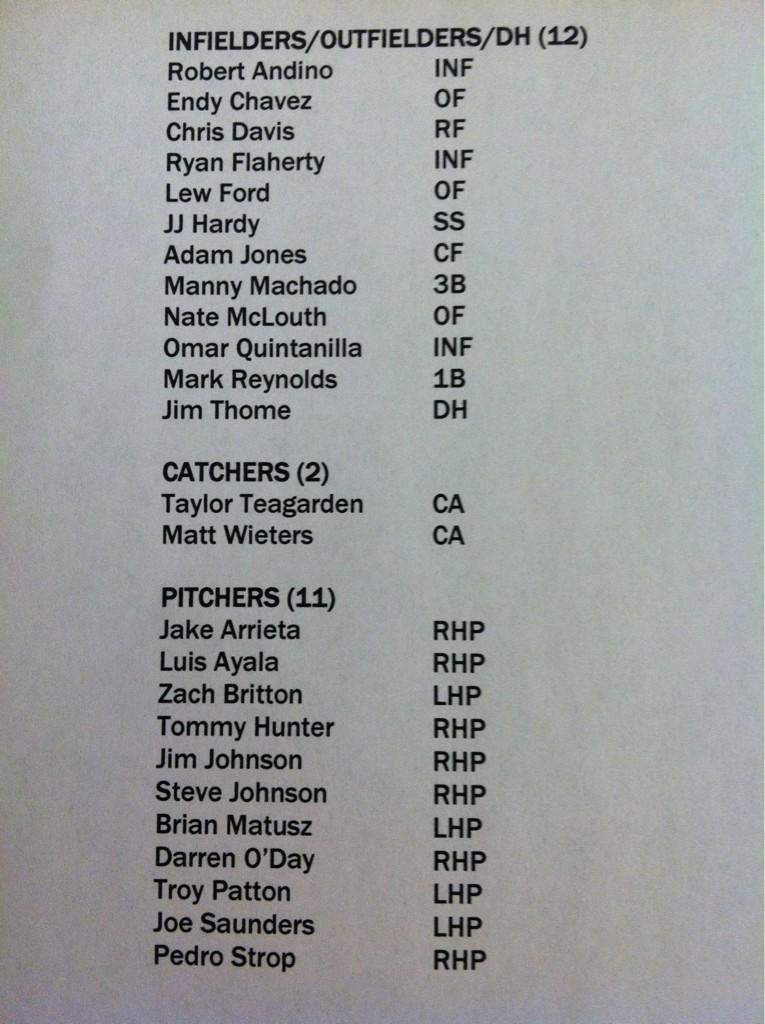 Nate McLouth - LF
J.J. Hardy - SS
Chris Davis - RF
Adam Jones - CF
Matt Wieters - C
Jim Thome - DH
Mark Reynolds - 1B
Ryan Flaherty - 2B
Manny Machado - 3B
Joe Saunders - LHP
2B Ian Kinsler
SS Elvis Andrus
LF Josh Hamilton (L)
3B Adrian Beltre
RF Nelson Cruz
1B Michael Young
DH Mike Napoli
C Geovany Soto
CF Craig Gentry
Yu Darvish - RHP
Oriole draw first blood on and error, stolebase and a single.
Texas returns the favor with a leadoff walk scoring and runners at first and third with no out.s a big double play and a fly out keep it tied.
Orioles 1 Ranges 1
Second inning was eventful on both teams part, but no score.
The tird inning was uneventful for the Orioles but Reynolds made an error to start off the Texas half. Double play. Two down. Andrus singles. Davis plays it well. Young singles off Flaherty's glove. First and third with one out. Napoli strikes out on three pitches, and Soto grounds out
Through four innings Joe Saunders has kept the game knotted up.
The Orioles go down one, two three.
Saunders gets through the fifth with the help of a double play ball. he has pitched his guts out.
Hardy singles, Davis singles. Jones sac fly.
Joe Saunder gets the first two and Darren O'Day gets the quick third.
Orioles 2 Rangers 1
Rule 5 draftee Ryan Flaherty singled with one out. Andino replaced him Manny bunted him to second and he stole third on a ball that got away from Soto. Darvish left and Holland came on to get the lefty McLouth. He did not. Nate singled and BobDino scored the Orioles third run.
Darren O'Day. That is all I have to say.
Orioles 3 Rangers 1
Koji struck out Chris Davis. And Adam. And Wieters.
Six. Outs. To. Go. DOD still in having only thrown 14 pitches. One down. An infield hit in front of Hardy. Kinsler on. Kinsler to second on a bad throw. O'day gets the second out. Matusz in to face Josh Hamilton. He strikes him out on three pitches. Death to lefties.
Orioles 3 Rangers 1
Thome walks. Reynolds flies out. Andino doubles. Thome replaced by Lew Ford. Manny singles and drives in the Orioles fourth run. McLouth hits a sacrifice fly to deep center for the fifth.
Jim Johnson on for the bottom of the ninth. One down of a fly out. Then a single. One on, One down. A ground out to second. Runner on second, two down. Strike one. Strike two. Some fouls and four balls. Two on, Two out. A single. Bases loaded. A fly ball to McLouth. Orioles WIN!!!
Back to Baltimore
5-1 Victory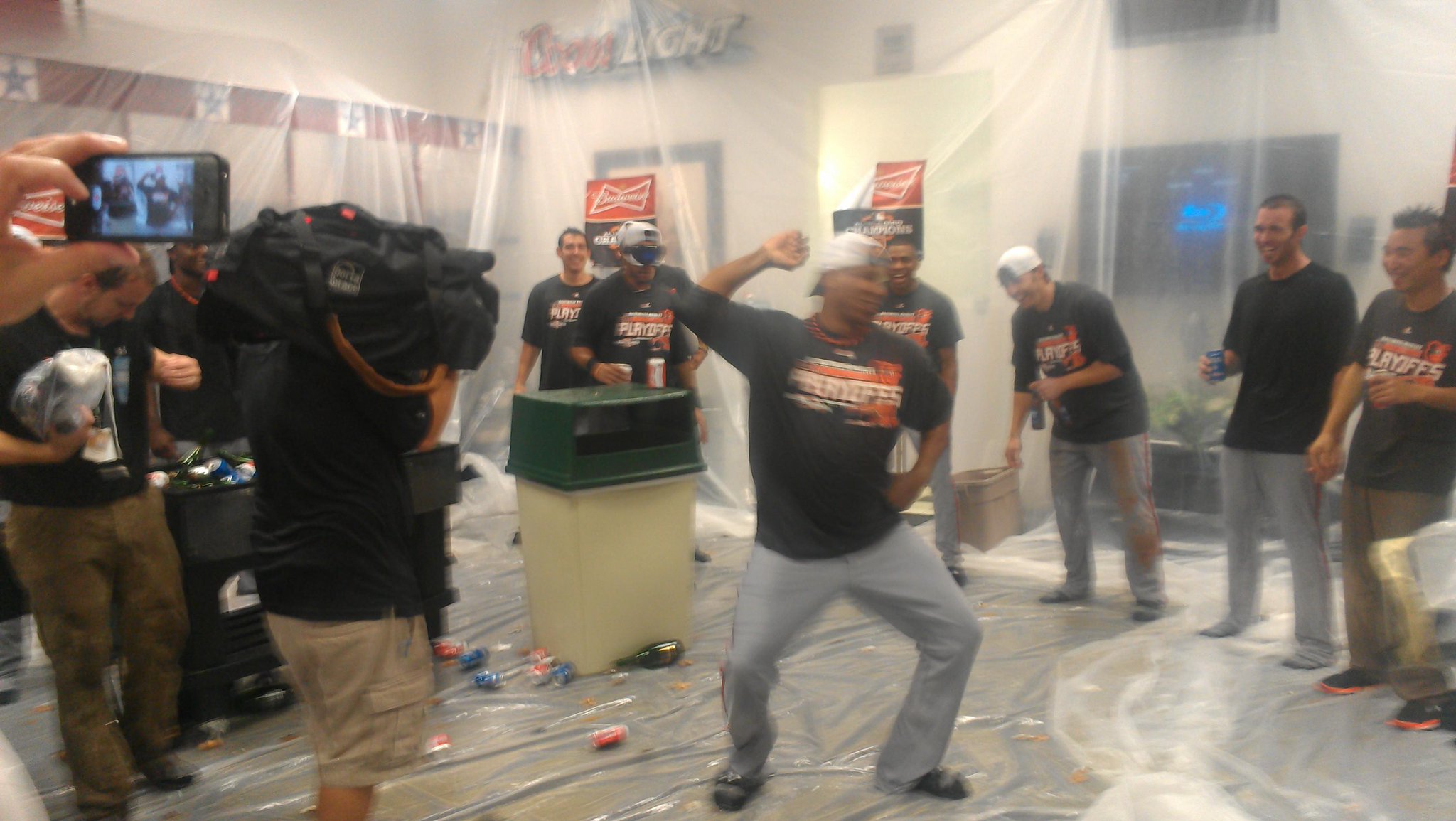 Comments/Questions?
Visit the Orioles Hangout Message Board