Orioles Beat Manatees 6-1
Written by Michael Williams
Manager Buck Showalter has confirmed that Henry Urrutia, long awaited Cuban defector, will play today. Chris Tillman makes an unofficial start to prep for the season against the State College of Florida at 2 p.m.
Chris Tillman gave up a hit to Markakis, who scored, and Canzler drove in a run for the non Manatee Orioles.
Henry Urrutia swings and misses at the first pitch then hits comebacker for an out.
From Roch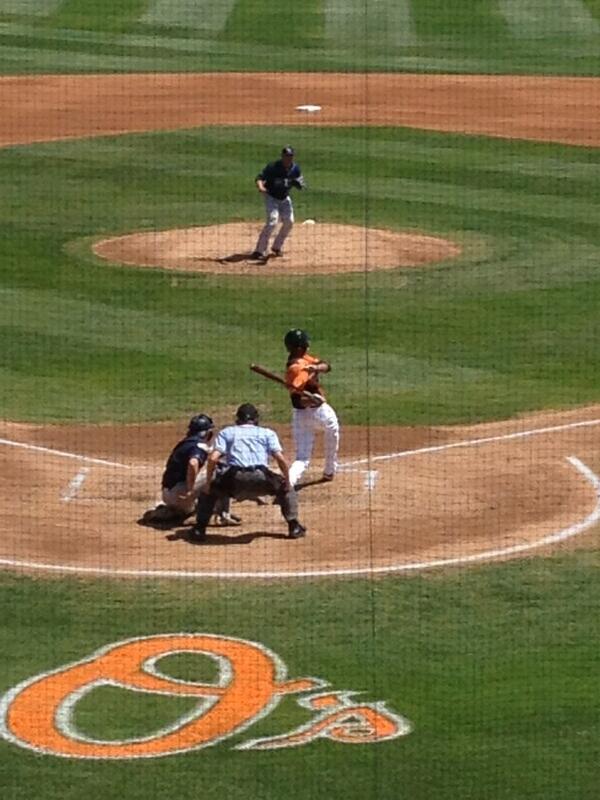 Tillman struck out Markakis looking in top of the 4th.
Ed Encina writes "SCF's Connor Hale singles to center off Tillman in the 4th. First player not names Markakis to get a hit off him today."
Chris Tillman went five innings. Gave up one uneared run and two hits. 81 total pitches. He threw more afterwards in the bullpen. Nick Markakis done for the day. He singled, walked and struck out three times.
Niuman scored on several errors.
Hank Urrutia got his second base hit, 2-4 One run scored. Buck Britton doubled two in. Lew Ford singled him home. Travis Adair Homered in the Eighth
T.J. McFarland pitched four innings and struck out six.
Pay no attention to the box score. Nick lead off EVERY inning through the first five. The resuts are credited to Manatees.
Comments/Questions?
Visit the Orioles Hangout Message Board