Tillman will not be available for Opening Day
Multiple sources report that  RHP Chris Tillman is not going to be the  Opening Day Starter. He has filled that slot each of the last three seasons. The Right-hander is behind because of Platelet Rich Plasma injections in his right shoulder in December.  This does not bode well for the Orioles rotation or for the ongoing extension talks that the ball club was having with his representation.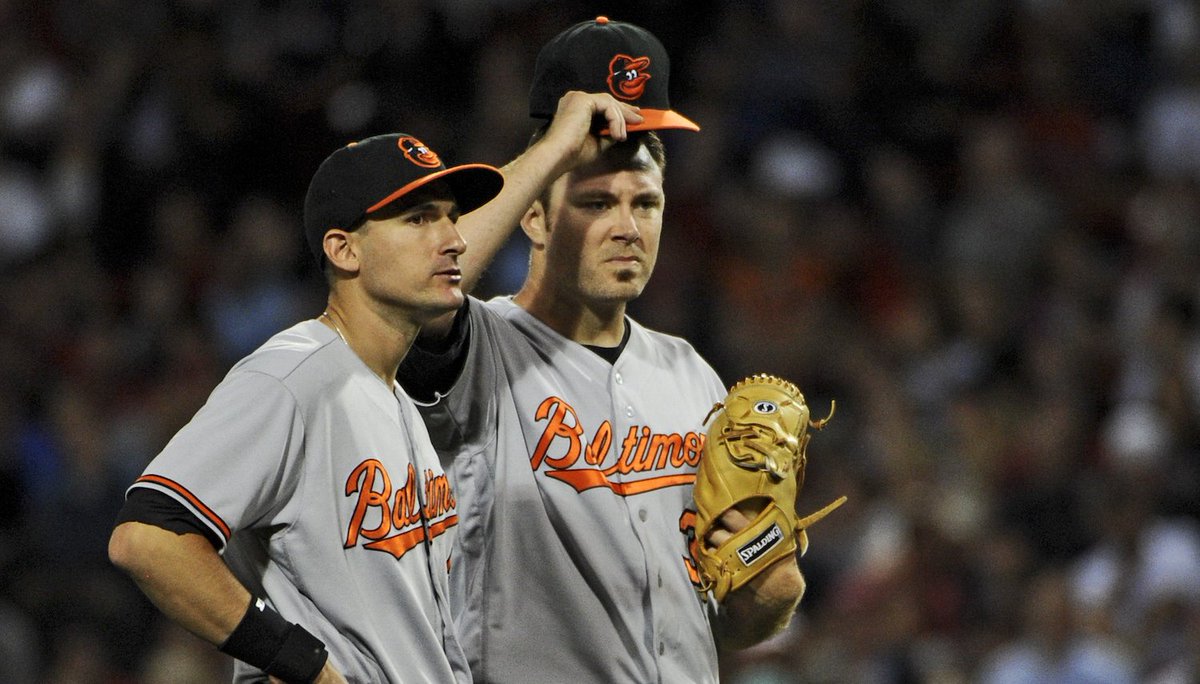 Tillman participated in pitcher fielding drills, but not on a full-time basis. MASN's Roch Kubatko reports that won't occur until March 3rd if all goes well. Manager Buck Showalter discussed a timetable for return with the press that would conceivably allow for an April 9th start. He also said it could wait until April 15th when the team needs a 5th starter for the first time due to days off.
Chris Tillman was forced to the disabled list with a similar ailment last season and his velocity was down considerably during that time. He started the failed attempt to advance in the playoff and was removed early. The game ended in a walk-off home run in the eleventh inning after the other potential Wild Card starter, Ubaldo Jimenez, was used in relief.