Alec Asher went well above the call of duty today in his first start for the Orioles. Demonstrating above average command of his 4-pitch mix, Asher was able to silence the Jays bats and hold them to just two hits through the first six innings. Following a hit by pitch and a ground ball single up the middle in the 7th, Buck pulled Asher with one out in the 7th. Unfortunately, a run would score on an RBI single from Darwin Barney against Donnie Hart. Asher would take a no decision despite his excellent effort today (6.1 IP, 3 H, ER, BB, 5 K). He is the Hangout Player of the Game.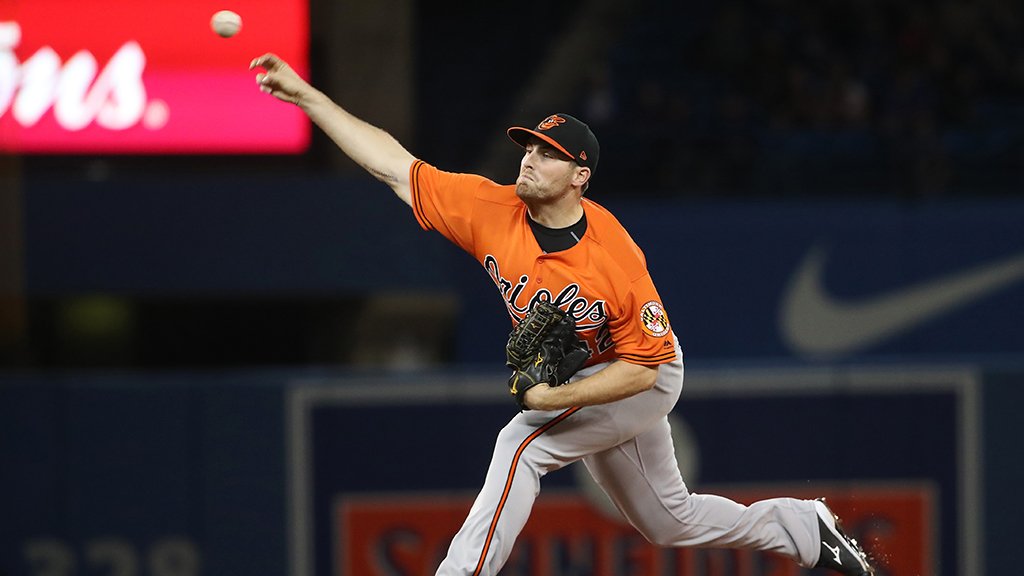 The Bats
Runs were hard to come by for the offense today as they were completely shut out by Marco Estrada over his 7 innings of work.
The Orioles finally got their first and only run on the board in the top of the 9th. The Blue Jays brought on closer Roberto Osuna to pitch and he allowed an infield single to Welington Castillo to start the inning.
Buck then put Craig Gentry in to pitch run and he promptly stole second base. Hyun-Soo Kim then moved him over to third on a fly ball to right field. Jonathan Schoop followed with a sac fly to center which tied the game up a 1-1.
Relief
Donnie Hart took over with one out in the 7th and allowed an RBI single to Darwin Barney. He worked out of the inning though after striking out Jarrod Saltalamacchia. Hart would stay on to pitch the 8th and got two batters out before Buck called to the bullpen.
Tyler Wilson took over and retired Jose Bautista. He stayed on to pitch the 9th and his first pitch to Kendrys Morales, a cement mixer of a curveball, was promptly deposited into the left-center seats for a walkoff homer.
Leather
Both teams played clean on defense today. Manny Machado made his usual tough plays look easy over at third. Alec Asher also induced a key inning ending double play.